First off, thanks for all the birthday wishes when I was outta town.
And thanks to my fellow LJ turners for all the advice in helping me pick out this little badboy: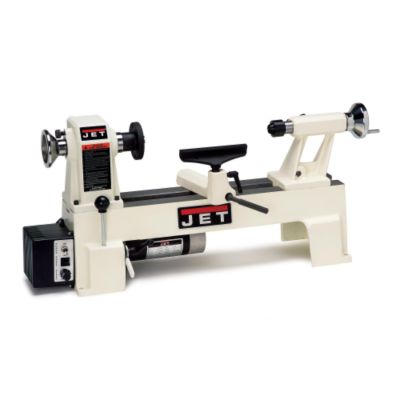 And thanks to my wife, who, with the cancellation of this weekends plans, will let me set this up in the Dining Room! No company coming over, no need for a clean house, right?…,
well, 2 out 3….
Oh, and thanks for the help from everyone at Woodcraft this morning… fortunately for my wallet, you're not closer to home! I can't believe (nor can my wife) that I walked out of there without any other impulse buys…. (like the worksharp, a chuck, new chisel, or a bunch of pen kits) just have to wait and see what Santa brings!
Gotta run, have a very busy weekend of making wood shavings ahead of me. So if I don't post anything for a while, you know what I'll be up to.
Now, everybody sing: Happy birthday to me happy birthday to me (500 rpm – turning up to 3900 rpm) hpybrthdy2mhpybrthdy2mhbd2mhbd2me!